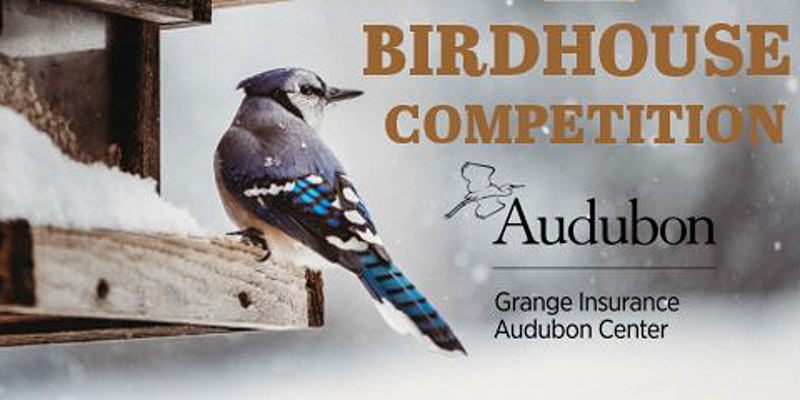 Ohio Gourders – Join in a fun and friendly competition by creating your own one-of-a-kind functional birdhouse to showcase at the Grange Insurance Audubon Center to welcome spring!
About this Event
Competition Rules & Guidelines (Deadline 3/13/21)
WHO MAY ENTER: The competition is open to the general public. Be creative with design and materials to build your own one-of-a-kind functional birdhouse. All entries must be hand-made by the entrant(s). Commercially produced birdhouses or assembled kits will not be accepted. Grange Insurance Audubon Center (GIAC) reserves the right to refuse submissions that are deemed inappropriate for display at the center.
Entry registration and details can be found at: https://www.eventbrite.com/o/grange-insurance-audubon-center-18033916899
Note:  this is NOT affiliated with the Ohio Gourd Society.
A portion of the proceeds benefits the Ohio Gourd Society.
We have a wide range of items including  "GOT GOURDs?" theme.   We have many choices including  sweat shirts, aprons, hats, mugs and key chains. You can also
find us on Facebook
At this time we are planning to have our Ohio Gourd Show in 2021 on October 1, 2 and 3. We will keep you posted on COVID-19 and how it might affect our activities.
We currently are partnering with the
Arts Council of Westerville
on their Wacky Kids Krates.  These kits include two gourd projects submitted by the Ohio Gourd Society.  What a wonderful gift that will keep your child busy creating something of their own to make them proud and possibly offer them a new hobby to continue in the future.
We're Living the Gourd Life
OGS provides opportunities for creativity, learning, community involvement and sharing of talents to people of all ages.
Posts from Facebook:
The Ohio Gourd Society: Active and Social
We host meetings each year in addition to our signature event, The Ohio Gourd Show!
You can find us on Facebook, meet with your local gourd patch, start one of your own, get involved in our board or our youth program, or donate to support the work of our organization!