WHO WE ARE:
The Ohio Gourd Society, Inc. (OGS) was organized in 1946.  We are the Beta Chapter of the American Gourd Society, Inc.  We are an all-volunteer nonprofit organization dedicated to the education and promotion of gourds across the state of Ohio.  Our goal is to expand this exciting hobby while also expanding our Society.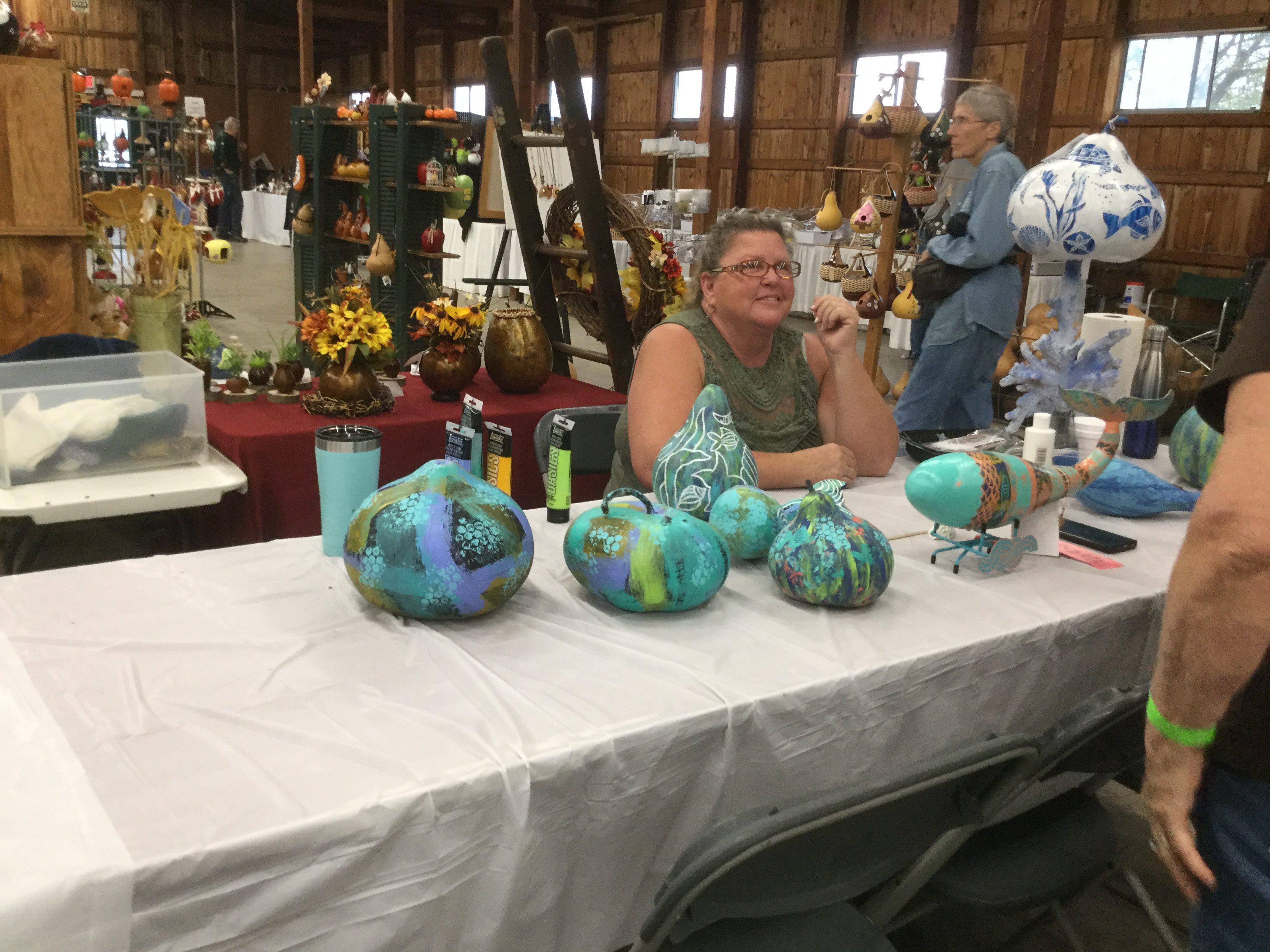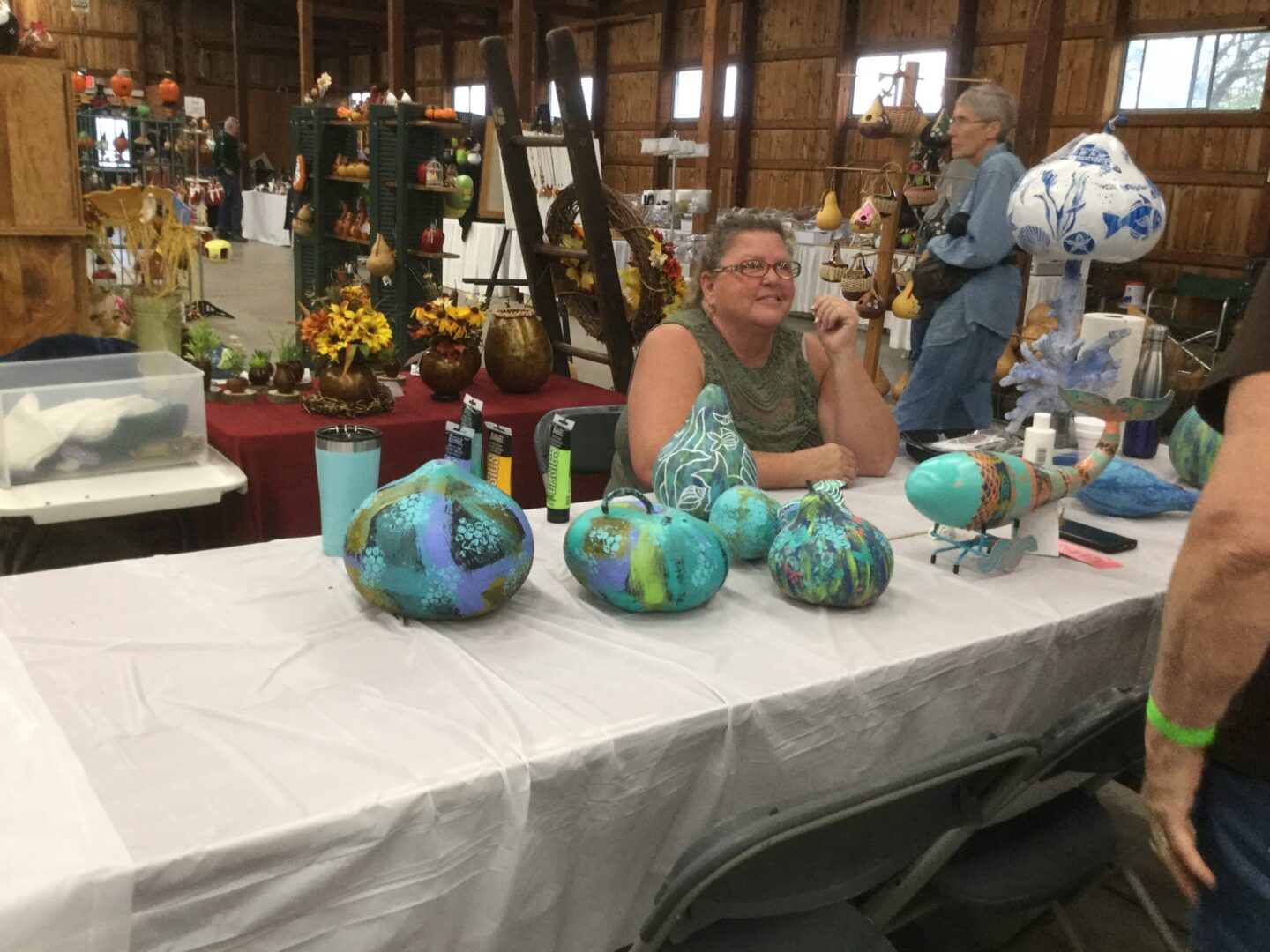 OUR MOTTO:
Everything Gourds…..
Educate
Promote
Create
WHAT WE DO:   The OGS provides opportunities for creativity and learning, community involvement, sharing of talents to people of all ages. 
We share information with each other and our communities through talks and demonstrations to groups and organizations within Ohio.
We encourage "Gourd Patch" groups to meet socially to share ideas and learn new techniques and complete a project.
The OGS sponsors an annual Gourd Show each Fall (first weekend in October) at the fairgrounds in Delaware, Ohio, gourd competitions and demonstrations each Summer at the Ohio State Fair, and an educational event each Spring at the Franklin Park Conservatory, Columbus, Ohio.
We also sponsor a Youth Program, with the primary purpose to educate our next generation on the history and uses of gourds, to inspire them to grow and craft gourds, and to inform their peer about the joys of gourding!
We hold annual meetings for all members in the spring and fall of each year.
We keep our followers informed with Facebook, a website, and a quarterly newsletter for members.
Our Officers
Nelson Litzenberg, President                     jn.litzenberg@gmail.com
Abe Martin, 1st Vice President                   aem1138@gmail.com
Celia Roberts, 2nd Vice President              nroberts3@woh.rr.com
Judy Litzenberg, Treasurer                        jn.litzenberg@gmail.com
Gordon Smith, Asst Treasurer                    scoutfarmer@embarqmail.com
Vikkie Mustad, Secretary                          vmustad51@gmail.com
Linda Rose, Membership                          lindarose@insight.rr.com
John Martin, Advisor                                 Martin.jf.kl@frontier.com
Steve Murray, Historian                             njtarabians@gmail.com
Donna Hutmacher, Director                        jeanniedjh@aol.com
Norm Roberts, Director                              nroberts3@woh.rr.com
Anna Miller, Honorary Director
Open, Publicity
Open, Publicity Assistant
Christina Voise, Show Chair                       cdvoise@gmail.com
Open Assistant Show Chair